Professional Pest Control Services Throughout the Metro Detroit Area That Actually Work!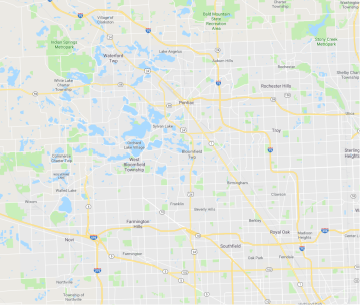 Providing service in Huntington Woods, Waterford, Rochester, Bloomfield Hills, Royal Oak, and Warren.
If your space has been invaded by uninvited visitors, getting them out as soon as possible is your number one priority. In this time of uncertainty, you need a reliable pest exterminator to nip your pest problem in the bud before it gets worse. At Ecotec Inc., your pest control needs are our primary concern! With over 31 years of experience in the pest control industry, we're your answer for effective, fast, and safe pest control. As a leading pest control company in Huntington Woods and the surrounding areas, we work to rid customers of insects, rodents, and more, getting them out and keeping them out!
Protect the health of your employees, students, and family by requesting pest control services at the first sign of pests.
Pest infestations are more than just unsightly and annoying; in many cases, they can actually impact the health of those around them. Don't put yourself or your family at risk when help is readily available from Ecotec Inc.! Our pest solutions are safely applied to affected areas, ensuring that your pests pack their bags and stay gone.
What to expect when you choose Ecotec Inc. as your pest control team:
Tried and true pest elimination techniques
Thorough attention to detail
Unrivaled experience in pest control
Commitment to customer safety and satisfaction
As soon as you notice pests in your business, municipal building, or home, don't wait to call Ecotec Inc. for help!
Your pest problem isn't likely to resolve itself without professional intervention, and the longer you let it fester, the worse it's capable of getting. By getting in touch with the professionals at Ecotec Inc. in Southeast Michigan, we'll have a technician sent out as soon as possible to rid your property of pests. Our team is certified, knowledgeable, and friendly, alleviating your pest worries as soon as they arrive!